India's Independence Day is a crucial and golden event in Indian history. Independence Day is not considered less than festivals like Holi Diwali. But today we are forgetting the values of this precious day. It has just become an Off work day. Wishing friends on social media is just a work done nowadays.
This Independence day you can travel to some special places with your friends and family, Where you reach, you will be drenched with patriotism.
Here are the places you must visit this World Tourism Day to show the world Incredible India:
Lal Kila:
Laal Kila in Delhi is the perfect place to celebrate Independence Day. You can attend the flag hoisting in the morning. Different cultural programs have organized in the memories of the martyr. School kids performance is the most attractive throughout the event. It was one of the main centres for the freedom fighters in the first war of Independence in 1857.  The first Prime Minister, Pandit Jawaharlal Nehru, gave the first Independence Day speech in 1947 at the Red Fort. To continue the tradition Current Prime Minister of India addressed the nation on the morning of Independence Day.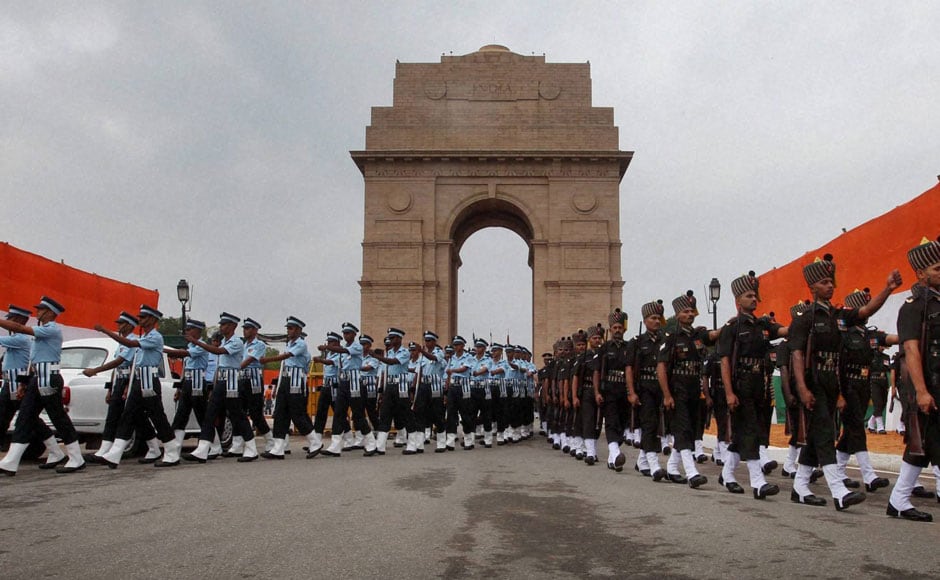 On the name of India Gate, the spirit of patriotism is spreading in people's heart. Here Amar Jawan Jyoti is a temple of Indian soldiers, and people in the country give a greater sense of love. All patriotic films will see the eyes of India Gate. The scene of "Rang de Basanti" you might remember when all the friends salute to India Gate.
Raj Ghat, situated on the bank of Yamuna, is a memorial of Mahatma Gandhi's memories. It brings back all the stories we have heard as a kid about this great leader and what all he did to give us our precious Independence. Besides, the memorial of Lal Bahadur Shastri and Jawahar Lal Nehru also situated with the name of Vijay Ghat. Every year, on the day of Independence, these great people are paid tribute. Raj Ghat is open daily, 6 am to 7 pm. No entry fee.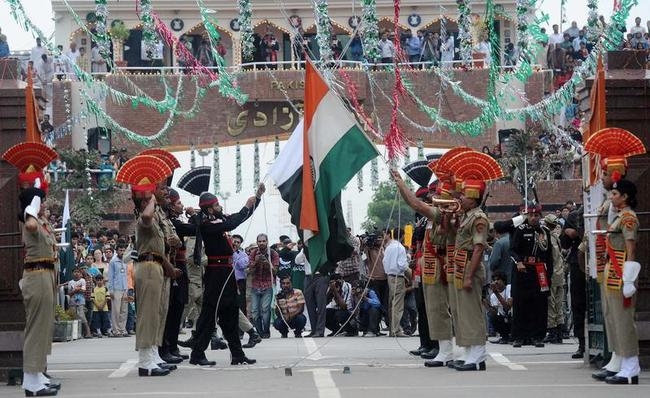 Wagah Border is the only road connection between India and Pakistan. Every year on 15th August there is a huge crowd of people arrives here to take part in the programs. Both countries congratulate each other for this freedom on this border. People dance on country's devotional songs and dance as fun. This day is seen by people's passion here.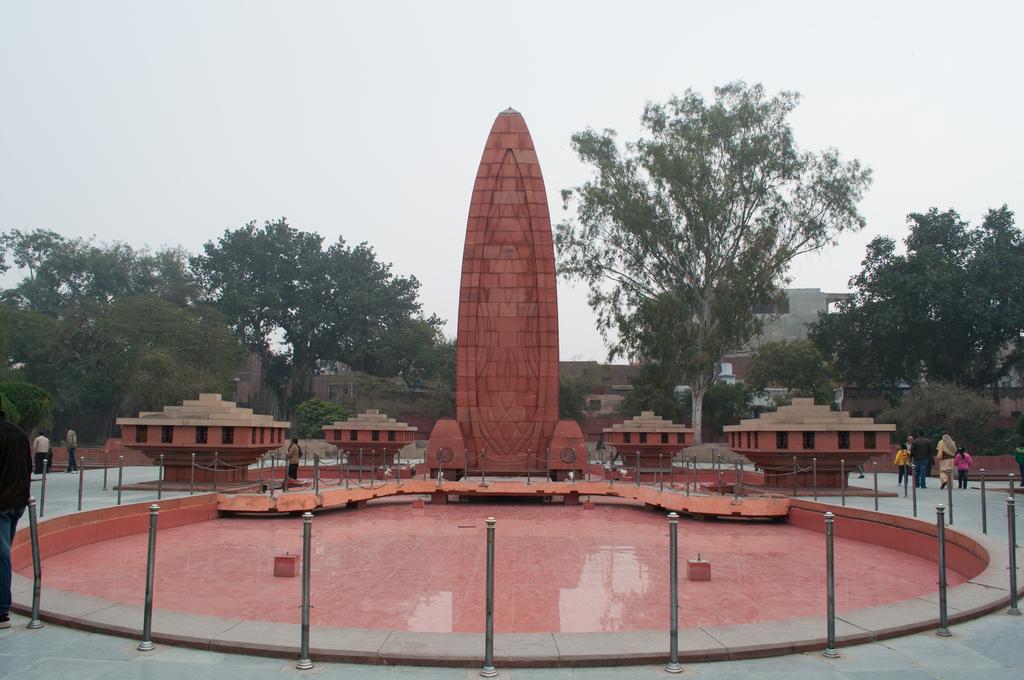 Jaliaawala Baagh was the biggest massacre of India, which is unforgettable for every Indian. This massacre gave rise to fire for more freedom in the hearts of people. On 13 April 1919, The meeting was held to protest against the Rowlatt Act at Jalianwala Bagh in Amritsar on the day of Baisakhi, in which General Dyer had fired. Signs of this cruel massacre still exist.
Alfred Park, also known as Company Garden, Chandrasekhar Azad at the same place had lost his life fighting the battle in 1931. Now, It is also known as Chandra Shekhar Park. This is the biggest park of Allahabad where the memorial of Chandra Shekhar Azad is situated.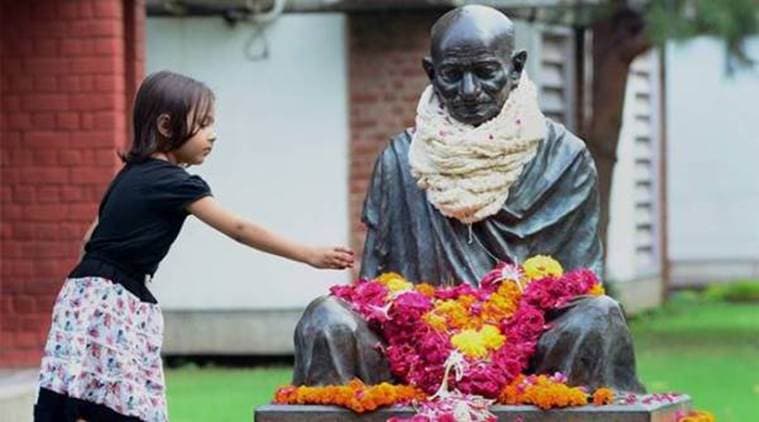 The Sabarmati Ashram on the banks of Sabarmati river in Ahmedabad city of Gujarat has an important role in the Indian National Movement. Satyagraha movement and Dandi March started from here.  Gandhi Ji's living space, Hriday Kunj, has been converted into a museum. With a prior appointment, you could take a 90-minute guided tour of the Ashram. Open: Daily, 8:30 am to 6:30 pm; Entry free.
The Fort of Jhansi from where the queen of Jhansi started the fight for the country's independence, the country's most powerful woman. Even today, the festival of Jhansi is celebrated every year in this fort.
Barrackpore Bagh, located in West Bengal, also known as Mangal Pandey Bagh, many Indian soldiers who protested against the British in this garden were snatched hanging in 1857. It is Located 25 kilometers north of Kolkata.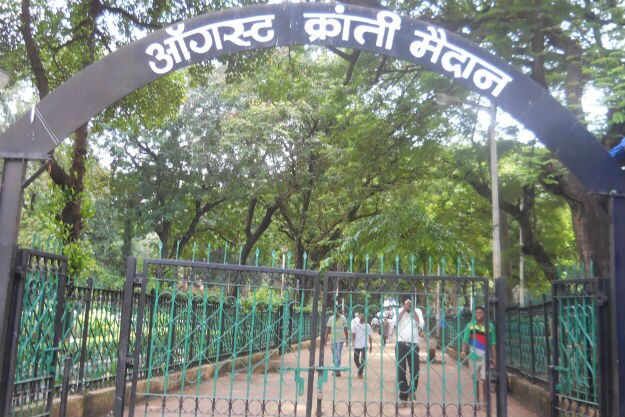 Gandhi Ji issued a call for the Quit India Movement on 8th August 1942 at the famous August Kranti Maidan in Mumbai. It was a call to mobilize the masses with a commitment of 'Do or Die'. This movement was very strong and the British realized that they had lost their hold on India. Though many leaders were arrested, Patriots led by Aruna Asaf Ali still managed to hoist the Indian flag. The British tried to suppress this movement through lathi charge and tear gas.
Netaji Bhawan, a monument auditorium and a museum located in Kolkata, West Bengal, where Netaji Subhash Chandra Bose was kept captive in his own house. You can visit here this independence day.
Independence Day is the proud day for every Indian, don't forget the sacrifice of our fighters. Today the values are gradually diminishing, to keep it alive is our responsibility.
Celebrate this Independence With Incredible India.