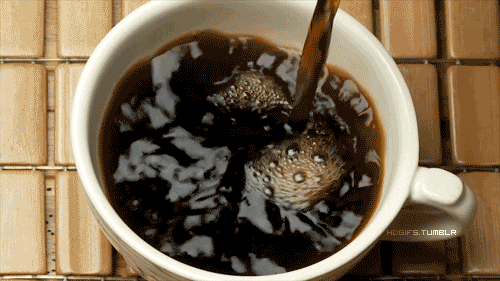 A cup of coffee is enough to energise the whole body and make us stress-free. A hot cup of coffee perks up your morning. It's a real companion that keeps you awake in the office throughout the day. The benefits of coffee are not ending here.
Moreover, It helps in enhancing your beauty as well. A pinch of coffee makes wonder to your beauty.
Here are some ways which help you to enhance beauty:
Coffee Body Scrub:
You can use coffee as a body scrub, as it smoothens and locks moisture of your skin. You can also do a Body wrap after scrubbing. Here is the way;
Take one teaspoon of coffee powder.
1/2 Tsp of Sugar.
2 Tsp Coconut oil or Almond oil.
Mix it well and apply on your face, neck or whole body.
Scrub it well for good 5 minutes. After 3 – 5 minute rinse it off.
This scrub is beneficial in eliminating the cellulite from the body as well. The exfoliation and massage work together which helps in proper blood circulation and tighten the skin.
Hair Mask:
Yeah! You read right; you can use coffee powder as hair mask too.
Take 1 tbsp of coffee powder and massage it well into your wet scalp.
Keep it around 3 minutes and rinse it off with shampoo.
Use it in hairs to not only eliminate dirt and dead cells rather the caffeine present in coffee improve the blood circulation and boost the hair growth. Repeat this method twice a week.
One more, Coffee is excellent in tinting your hairs.
Take one teaspoon of coffee and mix it with a handful of conditioner.
Apply it throughout the hairs and keep it for atleast 5 minutes.
It will help in enhancing chestnut brown hair.
Lip Scrub:
Lip scrub made from coffee is an effective option to remove the problems of the dark and torn lips. For this,
Add one-fourth spoon of sugar.
One spoonful of coffee powder.
One spoon coconut or almond oil in 1 teaspoon honey.
Mix all the ingredients. Scrub for two minutes and then wash. It will make your lips pink and soft.
Face Scrub:
The caffeine contained in it enhances the bond circulation and brings the glow to the pulsed skin and also improves the complexion.
Mix 1 tablespoon coffee.
One spoon of curd and one teaspoon honey for this.
After 20 minutes wash it with lukewarm water and apply Moisturizer.
Puffiness:
Before sleeping, pour ice into the ice cube tray and collect ice. As soon as you wake up in the morning, rub it on the face, eyes and underwear area by putting it in a clean cloth. It will increase the blood circulation and remove the problems of purity and dark circles.
Foot Fatigue and Stinky foot: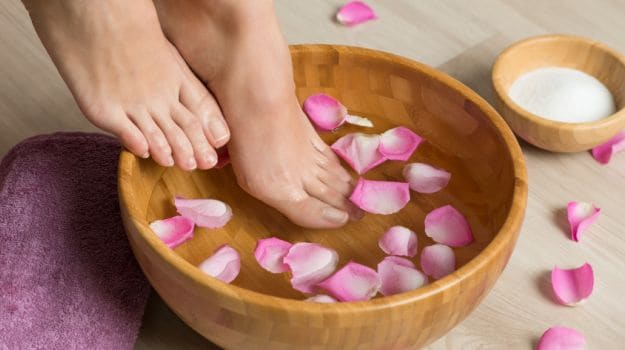 Whenever you go through such problems;
Put 2-3 tablespoons coffee powder in half lukewarm bucket water.
If you have lavender oil, put some drops of it.
Keep the feet dipped in it for 10 minutes. After that wash the feet lightly rubbing them.
Anti – Ageing:
Coffee contains anti ageing agents. Besides lots of benefits, this is once more.
Mix two parts coffee grounds with one part water.
Add a few drops of tea tree oil.
Use a wash cloth or skin brush to massage the mixture onto skin in a circular motion.
The tea tree oil will smell great and will add a boost to the circulatory system. While the effects may not be instantaneous, you will see smoother and tighter skin over time.
Coffee has lots of benefits. A brewing cup of coffee is a boon for a sleepy and depressed mood. Besides, it is favourable for the skin as well. Try above mixtures and enjoy the best results. If your skin is sensitive, take a patch test before using it. As the coffee is a bit rough, this can lead to rashes.