Beauty is what everyone wants to get in their life. Clear and pompous skin is often the dream of every woman. Many women have such a clean and clear skin, shiny hairs, lips that often people who see them are shocked. You think, they inherited this grace. It is not likely. Here are some beauty tips, which can help you get a complete makeover
Every woman wants to improve her complexion. A Beautiful face is the main characteristic of beauty. Some home remedies have been given to get this.
Make a thick paste of Lemon Juice and Honey with Milk powder. Apply this mixture on the face for a good 10 minutes. Use this face pack regularly for the natural enhancement of your skin.
Soak 1 Tbsp oatmeal overnight. Next day, Grind it into the powder. Mix the powder with sour curd. Apply thoroughly, then rinse it off.
Mix Tomato juice and Organic turmeric or freshly grind turmeric together. Apply this mixture on face. It will make your skin more clear and eliminate all the dust stucked into the pores.
Every woman has a dream to get long and healthy, naturally rich textured tresses. Here are some tips to make a dream come true;
Take a glass of water (according to the length of hair), Mix 2 Tbsp of Organic Amla powder and 1/2 Tsp Lemon juice. Apply this mixture regularly before washing hair. It will enhance the natural color of your strands.
Grind mango leaves and make a thick paste. Apply this mixture on hairs for 15 to 20 minutes, then rinse it off. It helps in the growth of hairs and gives nourishment.
To add body to limp or flat hair, this is the perfect remedy. Mix 1/2 cup flat beer, one tsp oil, and one egg. Leave on for 15 minutes. Rinse with tepid water.
Read More: Most Effective Ways To Overcome Damaged Hair's Problem.
Eyes are the most beautiful part of the face. Here is a beauty tip for your eyes;
Dab Cotton ball into Rosewater. Massage your eyes delicately. Keep the cotton ball for 20 minutes on eyes. This advice helps in eliminate the puffiness and enhance the twinkles of your eyes.
To free the eyes from wrinkles, mix 3 Tbsp Raw milk and 3 Tbsp of honey. Warm the mixture lightly on a low flame. Apply this mixture on the eyes and wash it off after 30 minutes.
4
Beauty Tips for Skin Care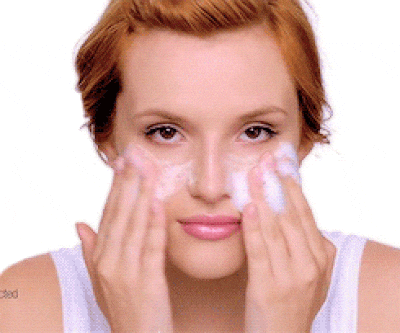 Skin is an essential organ in a body, so the responsibility of taking care has risen. Skin is the part which can see. Real beauty is attached to the soft and clean complexion.
Most of the skin problem in women is due to the sun's rays. Sun rays increase the production of melanin in the skin which causes the skin on the body, face, hands, and feet starts falling dark. So, before stepping out during the days or in summer days never forget to put sunscreen on the skin.
Add Green veggies, fiber, protein, fruits and dry fruits in your regular diet.
Mix cucumber and Milk. Apply this mixture on the whole body while bathing. It brightens and smoothens your skin.
Read more: 7 Surprising DIYs Of Coffee To Lift Up Beauty Routine!
Every woman likes her pink and soft lips. Here are some home beauty tips to help get the soft lips:
One Tbsp Milk, Fresh cream, and one Tsp Saffron. Keep this mixture for an hour in the fridge. After cooling, apply it over the lips and Wash it off after some time.
Mix Rose leaves in the milk. Make a thick paste and apply it on lips. It makes your lips super soft and enhances the natural color.
Take a pinch of sugar and olive oil. Make a thick paste. It will act as a natural scrub. You can use this scrub for the whole body as well.
Long and legs make the personality of women more attractive.
 Shave or wax your legs regularly.
 Apply moisturizer twice or thrice a day.
 Take 1 cup sugar, 2 tbsp Lemon Juice, 1/2 cup olive oil. Drop some essential oil. Mix all together and apply all over the legs.
1/2 cup of coconut oil, 1/2 cup Salt, 1 tbsp Lemon Juice. Drop some essential oil. Apply it all over legs right after waxing. Massage thoroughly and rinse it off. It smoothens and supples the skin.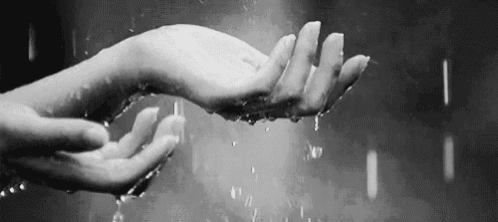 While taking care of the face, most women usually do not pay attention to palms and feet. Here are some beauty tips for palm and feets to make them soft;
Take a half bucket of warm water. Dip hands and feets for good 15 minutes. Apply raw apple cider vinegar using cotton balls overnight. In the morning, rinse it off nicely. Do it daily. It will eradicate the problems of sweaty hands and feets.
If you have a problem with the dry foot, Take brown sugar, extra virgin olive oil and honey. Make a paste and massage it very well.
 Add an equal amount of Cornstarch and Baking soda and mix well. Store it in an any old talcum powder bottle. Use it regularly. Dry your skin after bath and dust some of this powder on the hands and feet. Repeat it as needed to get rid of the problem. Cornstarch helps in stop hyperhidrosis.
Mix 1/4 cup Listerine of any kind. 1/4 cup Vinegar and 1/2 cup water, or hot if you like. Soak for 10-15 minutes. Wipe it off. It is useful for cracked heels.