A beautiful necklace can change your regular wear into exclusive party wear. Whether you wear Kurtis, Shirt, Jumpsuit. Top wears or tunics, a beautiful knot necklace goes perfectly. Knot Necklace is the latest fashion trends, especially loved by youngsters. If you want a sporty, fresh or younger look, you can try this knotted necklace today.
Stretchable Knot Necklace: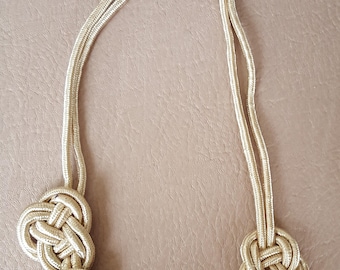 If you are going to a kitty party or a day out with friends get together, choose stretchable knot jewellery. It will go nicely with any outfit in any season.
Read More: 6 Stunning Ways To Carry A Headpiece Like A Queen's Crown.
The Red knot necklace makes heads turn in the party: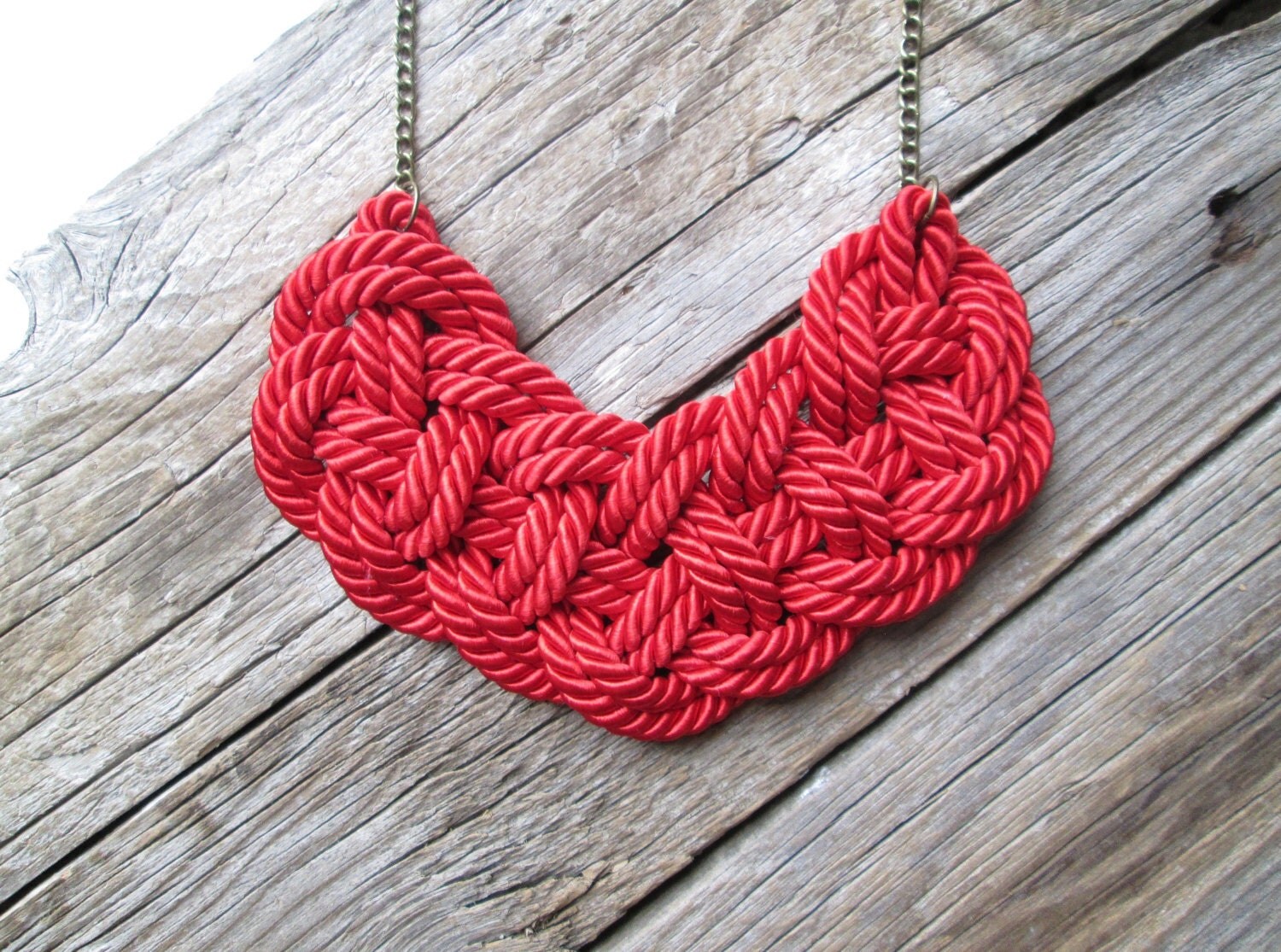 If you are going to a date night, reception or any celebration at night. Don't forget to try this Red Knot necklace to give you a luxurious look and provides everyone stunned head turns. You get many options in this also, all you need to find it.
Colorful

 Knot Necklace for a different look:
Nowadays, the strap of knot neck piece design in various colours like a watch strap. You can carry it with denim. It will help you to look different.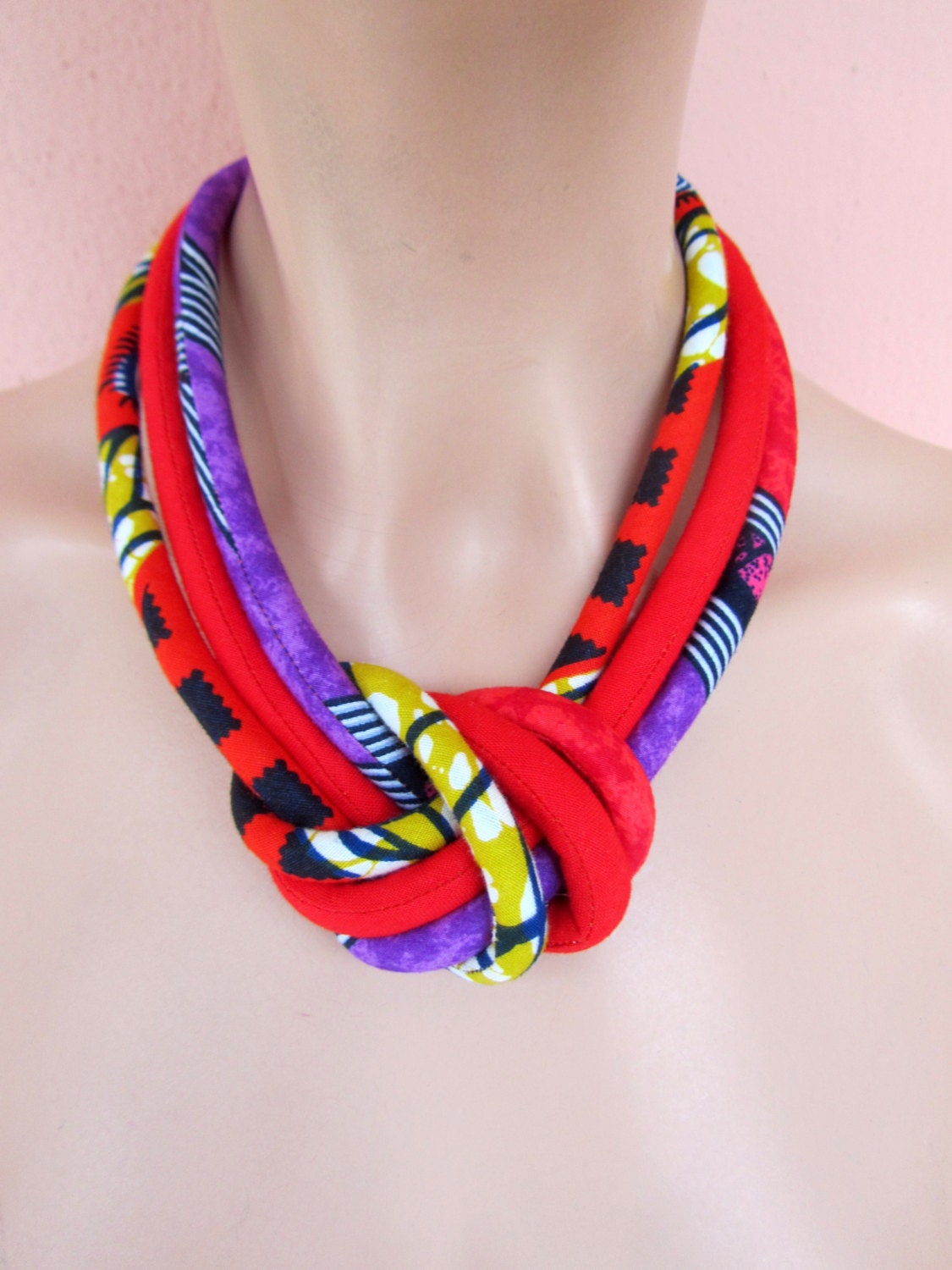 Nowadays, Many varieties are available in Knot Necklace or Rope Necklace. The Knot Necklace will not only show you different from others but will also give you a different look.
Young girls are crazy about this awesome necklace. You can also try a Black Knot Necklace for an elegant look.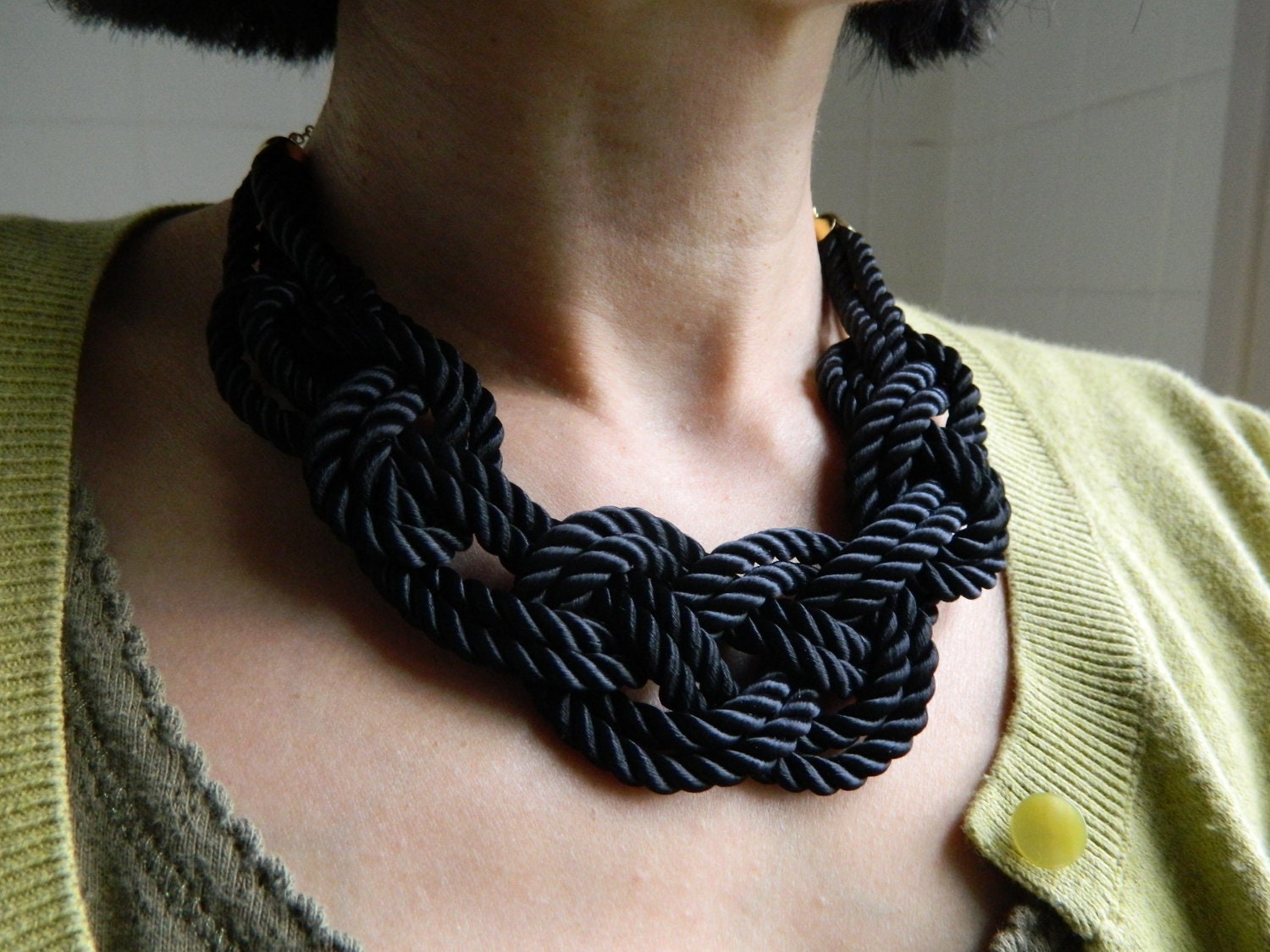 Whether it's college or office, Day or Night out. This stylish necklace is being liked for every occasion as varieties are available and it matches with any outfit.