Jewelry.. Every woman loves to wear jewelry. The makeup remains incomplete without a piece of stylish jewelry.
Mostly it is the fantastic custom to enhance beauty. Diamond, solitaire, semi-precious stones and platinum jewelry have left behind in the fashion domain. "Recycled Jewelry" replacing traditional jewelry these days.
Recycled Jewelry is a new trend among fashion disciple as it gives an earthy and different look. According to its name, this unusual jewelry made of old and broken things. Add up this latest fashion trend in your lookbook. The best thing about Recycled Jewellery is that you can design it by yourself with waste materials available at your home. This DIY jewelry is the best option to gift your bestie. This Recycled Jewelry can add the essence of love and bonding between you and your best friend. It will make you instantly spotty among your community. These days people like to appear distinctive rather than precious.
Read More: Get a stylish look with knot necklace.
1. A Chained Bracelet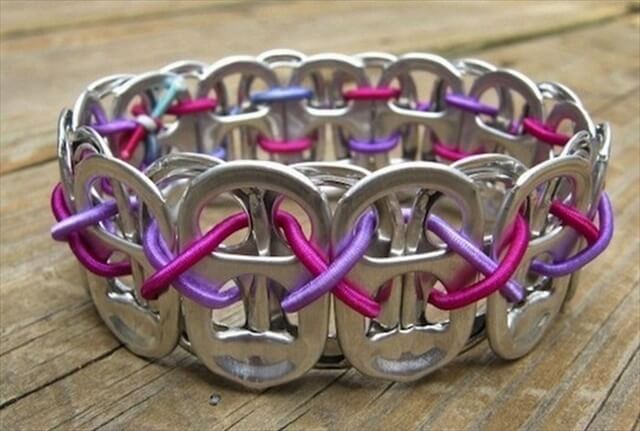 2. Paper Earrings:
3. Paper and Cardboard Neckpiece:
4. Plastic Bottle Jewelry:
5. Denim Earrings
6. Watch Pendants
7. Belt Buckle Necklace
8. Recycled Rubber Necklace
9. Favorite Bottle Caps Necklace
10. Recycled Forks Jewelry Bracelet
11. Resistors Neckchains
12. Colored Pencil Neckpiece:
13. Soda Tab Earrings
14. Painted Bobby Pin Hairpins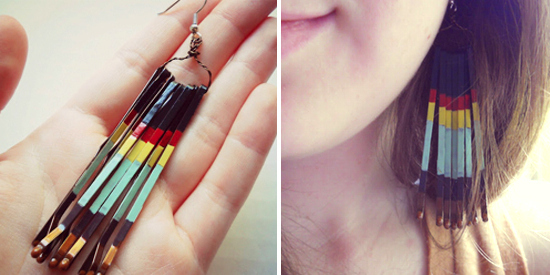 15. Gear Dangle Earrings