From the beauty of the forehead, the face emerges itself. Whether it's Bindiya or Mathapatti, everything is enough to show the emergence of the forehead. Nowadays, the fashion Headpiece has come again as fashion accessories, which is the most out of all time.
Whatever the time period, classic things always look different and attractive from others. In the market, various shapes and designs are available of Headpieces, but the floral design and silver color are in demand.
Here are some quick tips to carry Headpieces.
If you want different looks to carry in the party, then choose the decorative piece. It can be worn for any occasion.
2. Instead of using many accessories for special occasions, fill your look with a piece of diamonds.
Read More: 15 Oh-So-Sexy DIY Recycled Jewelry To Gift Bestie.
3. Take a look at the Headpiece with beautiful pendants. There you will find many options.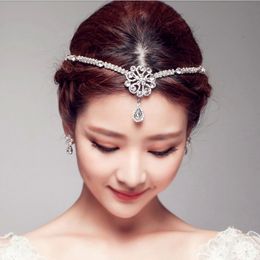 4. If two or three chains have trendy Headpieces with Mangtika, then it also looks exceptional. It covers half forehead. You can wear it when you go to a wedding or party. It will show your identity differently.
5. For the Elegant look, also carry Diamond or Chain Headpieces with Western wear.
6. For a more luxurious look, you can carry beautiful lightweight HeadPieces with any outfit.
Overall, using these beautiful Fourhead pieces will not only make you feel good but will also be able to identify yourself as well in the party. So if you get a taste of fashion in the world, then take a little change, then you will also like this move.