We are spending a lot of time on our Holiday wardrobe, but it's equally important to plan what to wear while travelling to your holiday destination. Deciding perfect outfits are as important as selecting holiday packages.
Be the best dressed in the cabin, with most comfortable yet stylish outfits tricks.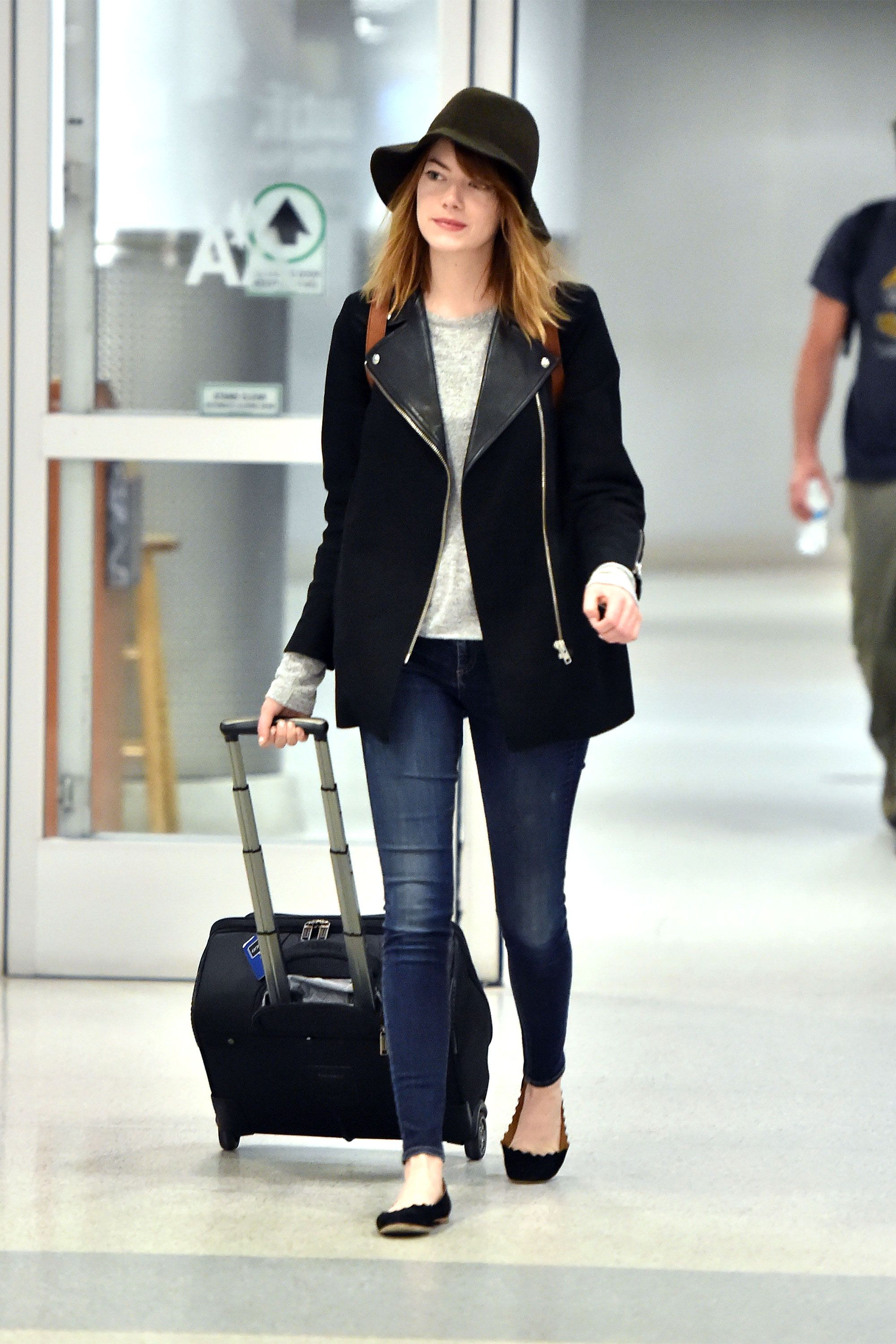 Even If you are travelling the summer, You can carry your shrugs and extra cover, because it's usually chilly while travelling in train or flight.
Believing or not, bundling up is a skill, you should figure out what covers looks good on you as I am sure you don't want to look weird.
A couple of layers of the right fabrics will do the tricks, and it also covers less space in your suitcase.
Breathable Fabrics:
Stay comfortable and choose breathable fabrics for travelling. Cotton and linen are perfect as these fabrics allow your skin to breathe. Therefore, No excessive sweat and body odour.
Think about your feet while travelling, because they have to suffer a lot than others as you tend to walk. Choose comfortable shoes for travelling flats preferably, If you want to amp up your look, go for a pair of ankle boots. Try to have slept on shoes as you can go through many security checking; it will be easy to remove and wear again.
Loose fitted clothes:
Always wear loose-fitting clothes while travelling to stay comfy and cosy. Stay away from the clothes which leave marks on your skin. Choose less restrictive garments, like maxi skirts or loose-fitting trousers.
Add an element of style:
By Weaving in the concept of travelling in pack trains and tiring airports, but dressing for travel become lazy. Try to add at least one piece of stylish but comfy like graphic tees or Boll scarfs.
Lots of pockets:
While travelling, we are going through lots of finding struggles like we are juggling bags to looking for passports or other small belongings. Wearing jackets and trousers with lots of pockets become comfortable, free and handy.
Hands-Free bags:
Do you think you need to buy individual bags for travelling? No, all you need bags which are extremely helpful, which is not too heavy to make you hell tired. You can go for a cross body bag, Waist bags or bag pack.
Accessories:
Keep fewer accessories while travelling through the flight. It will help you to pass quickly through the security check. If you are accessories, junkie wears it all after security checks.
I hope this small tips will help you in flights. Look stylish on the Airport.
Please share your feedback in the comment section below.
Share my blog, If you like it.