Jeans are the most common casual bottom wear. It is commonly worn by men and women both. As Jeans comes under the casual or high styled categories, it is not allowed at any workplace. But with the objective of improving productivity and gives more comfortable work culture, many corporates allowing their employees to wear casual at work. According to officials, Semi-casual wear or Jeans at work gives a stress-free environment which improves employees productivity. As it makes them comfortable throughout the working hours.
If you are among those lucky working women whose office accept jeans as work wear, then you must take great advantage of it.
Here, are some way you can appear ravishing at work while wearing jeans;
Blazer, The Bestie of Jeans At Work:
Blazer could give you the most stylish look. Team up contrast colour blazer with jeans, it will give you stunning semi-casual look. If you want to give a formal touch, wear heels or Oxford shoes.
For a classic look, Wear a pair of the navy blue jacket with dark shade jeans. Try to match a light colour with light and dark with the dark colour.
Accessorize To Add "Wow" Factor:
Most women avoid carrying accessories at work as it is irritating and disturbing. But adding some accessories will enhance your look. Keep your look elegant by wearing loose, but a lightweight artificial necklace. Make your personal style statement at work.
You can also carry a nice scarf around the neck, it will instantly give a high profile business professional look.
Try monochromatic trials for a cleaner look, colourful clothes do not look good in the office. Try the Blue tops with Black Jeans or blue Jeans with Black Top. To add oomph, play with mixed textures and materials. It will give your jeans a nice formal look at work.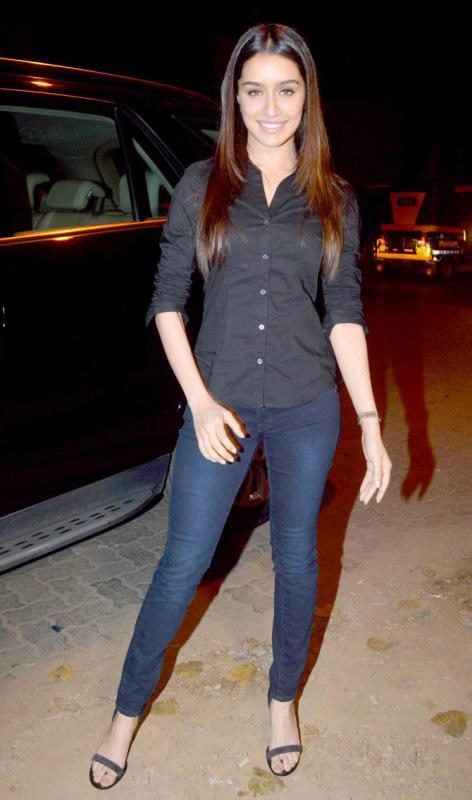 White Color, A Good Pair of Jeans at Work:
White shirt usually gives a nice formal look. Team it up with blue jeans and wear pencil heels. Platform heels will go nicely as well. Add some dark accessories to give a twist to your professional look.
White jeans look amazing at work. Wear White Jeans for Professional Look. White jeans look good with a formal shirt.
You can also wear jeans with a plain T-shirt. Tuck in the T-shirt and give a belt to give a formal touch.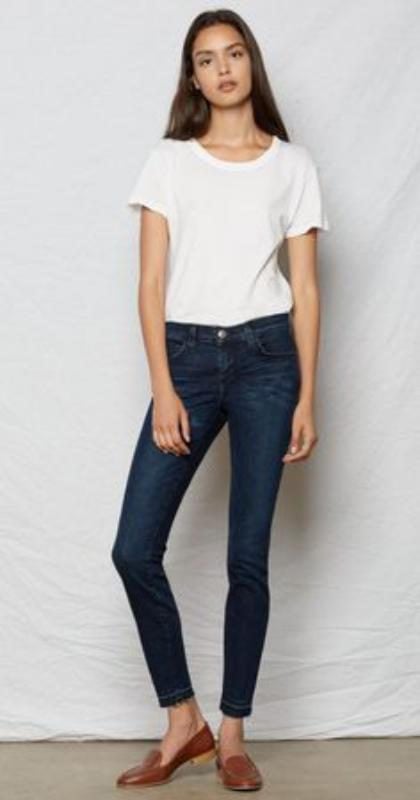 Printed cardigans or sweaters grant a charm to the pair of jeans at work. Wear jeans with Cardigan or Shrug for a semi-casual look. Just keep in mind that your cardigan should not be too long or flared.
Wear jeans with Denim Waistcoat. It will look very interesting.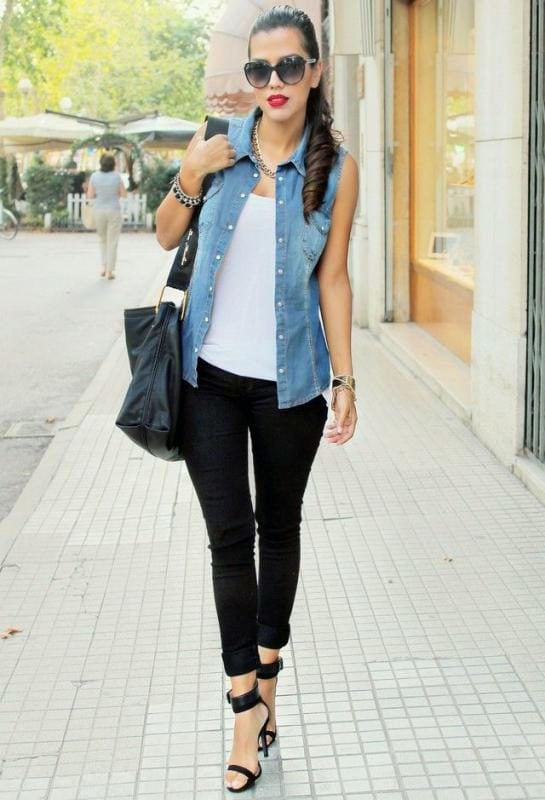 Jeans is the most trendy wear nowadays. It goes perfectly with every occasion or place. Either it's a Friday night party or tedious office weekdays, It fits everywhere. So, use your denim smartly and look like a diva at work. Shine like a perfect businesswoman.
Instead of light coloured jeans, prefer the colour of jeans in a dark colour. Dark colour jeans offer a more classy and formal look. Avoid wearing bright colour jeans. Wear heels or boots with jeans for a professional look. Wear jeans at work with a cotton Kurtis with Indo Western Look.
Please comment on your feedback. Share it on social networks.
Thanks!