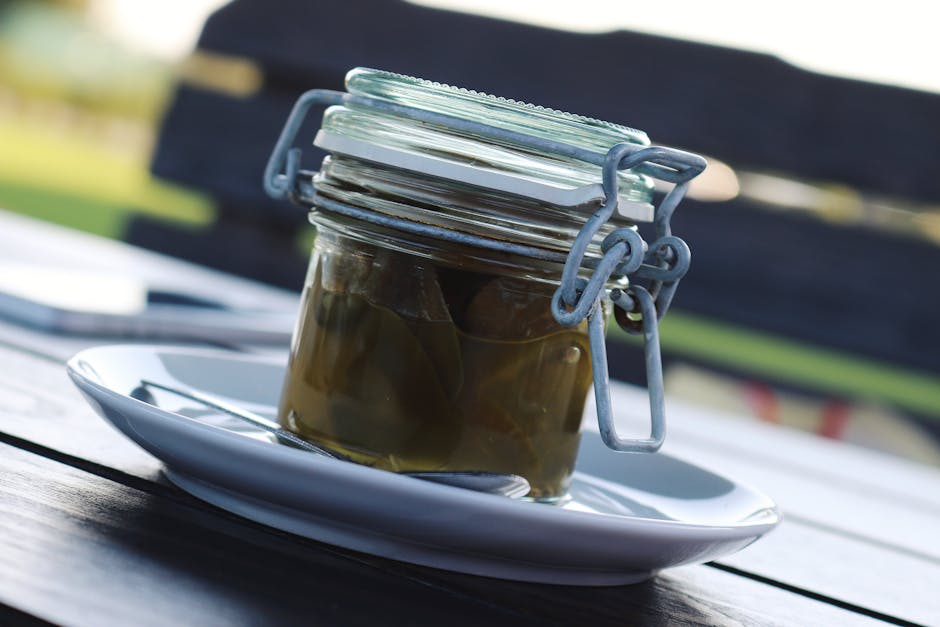 Recipe: jalapeno pickle or Rajasthani Mirch ka achaar
As you know, India is famous for its rich heritage, culture, and food. With diversified culture, you came across many food options, but it can say that one thing you can find familiar among all the states or culture is a pickle.
Today, I will talk about a special pickle which is favorite among almost every age group and is easy to make, i.e., Rajasthani Mirch ka achaar Or Jalapeno pepper pickle.
Though it is a pepper pickle, it has a slight chilly taste so everyone can try it. It is available in mainly two colors in India – green and red.
Preparation Time- 10 mins
Difficulty Level- Easy
Let's Start.
Ingredients-           
Jalapeno Pepper or Rajasthani Mirch – 500 gm
Black mustard seeds or Rai- 80 gm
Fenugreek seeds or Maithe- 100 gm
Fennel seeds or Saunf – 100 gm
Turmeric powder or Haldi – 11/2 full tablespoons
Red chili powder or LalMirchh – 2 full tablespoons
Salt or Namak- To taste
Mustard oil or Sarson Oil- 2 cups
Recipe-
Step1- Mix together Black mustard seeds(rai), fenugreek seeds(maithe), fennel seeds(saunf).
Step2- Take a pan and heat all the things together for 5-7 minutes or till the time you get a nice aroma of these mixed ingredients.
After it leave it to cool down and then grind them together into a fine powder.
Step3- Take another pan and heat the mustard oil (sarson oil). Let it also cool down for some time.
Step4- Take Jalapeno peppers (rajasthani mirch) and make a slit on one side.
Step5- Take a bowl, add salt, turmeric powder(haldi) and red chilli powder (lal mirch).Mix them well.
Step6- Add the grinded powder into the bowl and mix it with all the spices. Add mustard oil to this and mix it with a ladle or spatula. Like this, our masala is ready.
Our masala will look like this.
Step7- After this, take peppers and start adding masala into the slits one by one. Make sure, you add masala to all the peppers evenly.
Once completing filling peppers, save some masala and twist these peppers into it so that pepper get a coating on all the sides with masala.
This will not only enhance its look but also the taste.
After coating peppers with masala, this would be the final look.
Step8- Take a jar and make sure it is not wet. To confirm you can also clean it with a cotton cloth so that no drop of water is left in it.
Add some mustard oil to the bottom of a jar, it will increase the life of your pickle. And, store peppers into it. If any masala is left even after coating your peppers then add it into jar too.
Again, add some mustard oil so peppers do not get dried up.
The peppers I am using are quiet large so I have cut them down into medium length pieces. Usually, these jalapeno peppers are of medium size but if you get longer ones like me then, you can also cut them down. Problem solved. 🙂
Step9- Cover this jar and keep in sunlight for 2-3 days. Check if it softens.
Your pickle is ready to serve.
Enjoy!!!
Tips To Remember
To save your peppers(mirch) from moisture take a damp cloth and clean the pepper with it. Also, protect its stem from getting moisture. You can even remove the stem if you want.
Usually, peppers get moisture from a stem and results into fungus infections and it can spoil the pickle.
Prevent your pickle from over-ripening by not placing it in sunlight for more than 3-4 days. This pickle needs sunlight until it softens and until it is ready to eat.
Keeping these things in mind will increase its life and you can use it for 30 days or more.
Shop the Ingredients here: