The cold breeze has started streaming; it does not mean that your wardrobe has to scorch. You just need to rework your closet. If you are looking for the latest trends in this winter, then wear this maxi dress. Maxi dress is trending these days. Individually, I feel Maxi dresses are fashionable and composed outfit besides it gives an instant hot chick look. If you are in age group of 25 to 35, it will well be suited you. Maxis let you feel more feminine and appealing. No need to find a particular occasion to carry these dresses, it's perfect for casual and formals as well.
But as winter is coming, here are some Ideas to carry your favorite piece. Keep Scrolling through the Galleries.
1. Top up a Jacket
Team up your favorite Maxi Dress with a Leather jacket. It gives a sweet and hot street style oomph. You can also just draped over the shoulder; it will present you with a stylish fashionista chic look. If you want to wear arms, then buckle it up, gives you a hot biker look.
2. Sweat It Up
Team up a maxi dress with sweater giving an insane winter fashion look.  Perfect for corporate outfit ideas as well. Bring your maxi back to life by throwing a turtleneck oversize sweat top.
3. Layered With Scarfs
Scarfs are also on top choice for winters. You find several ways to style the scarf. But, If you are maxi dress fan, layered it up with mufflers. Wear a furry scarf to get more glam look.
4. Add magic with graphic
Go for a sporty vibe by pairing a maxi skirt with a graphic tee and a varsity jacket.
5. Get a chick look in Blazer
Layer a blazer over a tee and maxi skirt to get stylish winter look. Blazer also gives you a corporate look. You can carry this outfit for the office.
6. Conjoin some sleeves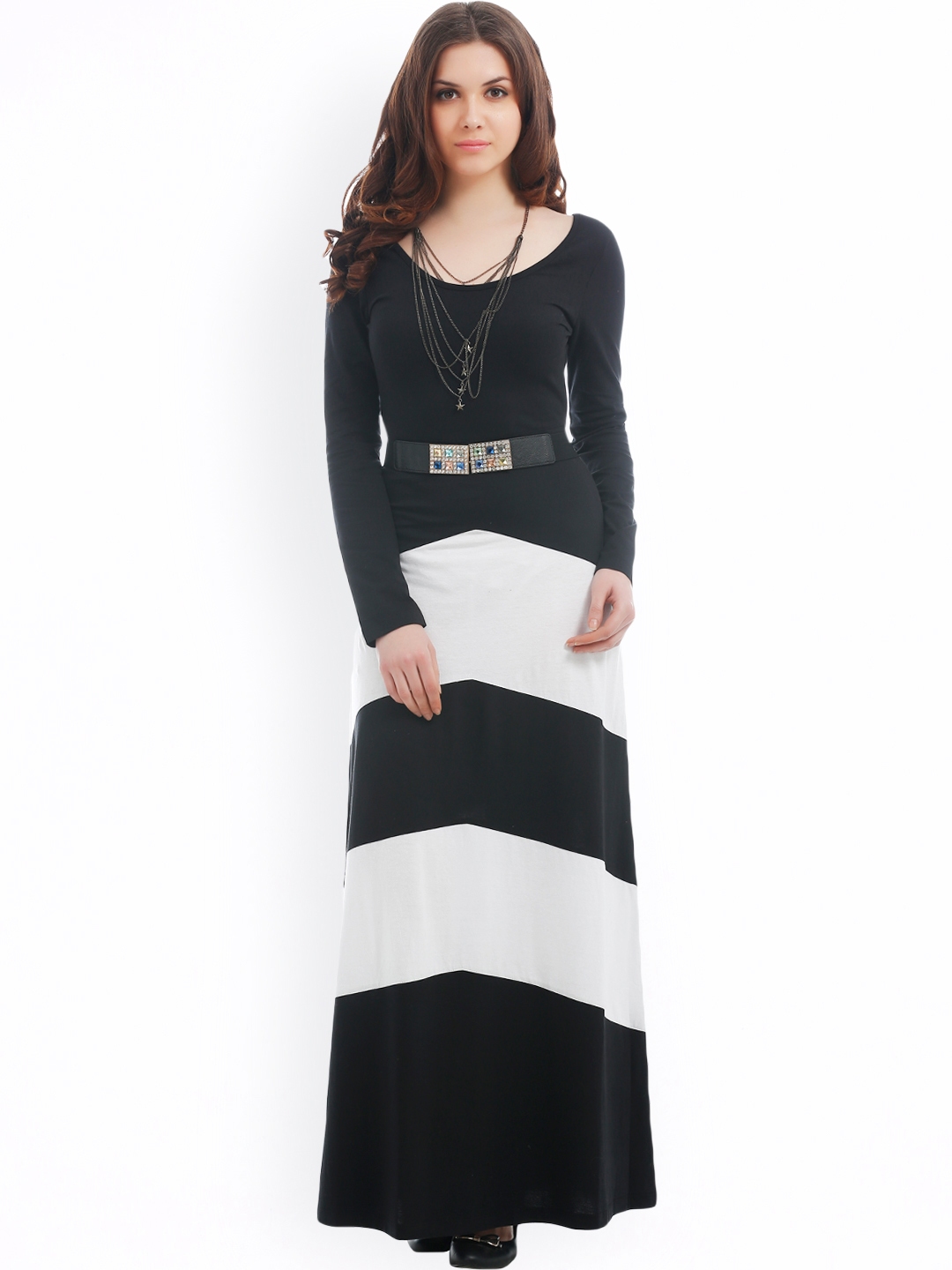 Add long sleeves to your maxi. Either wear a full sleeve tee or a long sleeve maxi dress. When dealing with colorful separates, add a belt around your waist to give your look more shape.